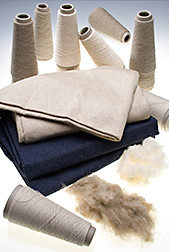 Cotton is world's most widely used natural textile material. Today it is usually used in upholstery layer and surface padding of mattress / ticking. Cotton is so distinctive, because of excellent ability to breathe and to absorb moisture.
Pros of cotton:
Excellent surface properties, good comfort level.
Zero allergy risks. If you have allergy to synthetics, definetely choose mattress with cotton surface.
Cons:
Relatively high price, due to natural source of material
How to select good cotton mattress:
I have no special suggestions on how to select good cotton mattres. Just select mattress with natural white surface with no paints on it.
Conclusion:
Cotton is excellent material for mattress coverage. It is really one of the best material for such purposes.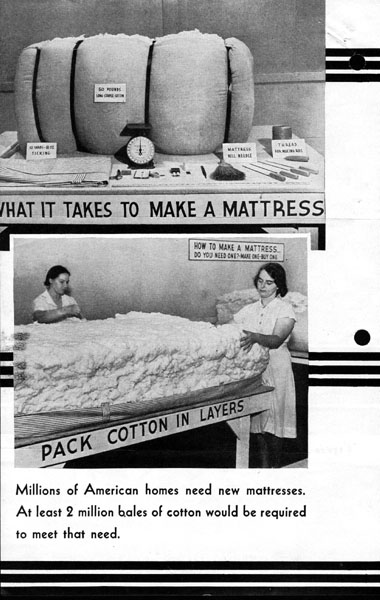 - Image from www.nal.usda.gov.
- Shows what it takes to make a mattress!
Comments:

Similar pages:

white cotton mattress

pros and cons of cotton mattress

advantages of cotton mattresses

benefit of cotton mattress

types of cotton mattresses